Updated by albacore on Mon, 10/04/2010 - 10:59
Now that GPS devices are cheap and plentiful we have the ability of measuring boat speed at specific distances. At the recently held 2007 US Nationals and Internationals a couple boats used a GPS device made by Velocitek to record their location and speeds. For more information on this device, visit their web site: http://www.velocitek.com/.
If you are interested in purchasing a Velocitek GPS device, HAPCO is a distributor. Contact Peter Duncan at SailFaster [at] aol [dot] com for more information.
Top recorded Albacore Speeds
Distance
Speed Kts
Speed MPH
Helm
Crew
Boat
Date
Sail Maker
Avg Wind Speed
20m
23.5
27
Chris Turner
Simon Maguire
7512
10/11/2007


50m








90m
22.2
25.5
Chris Turner
Simon Maguire
7512
10/7/2007


100m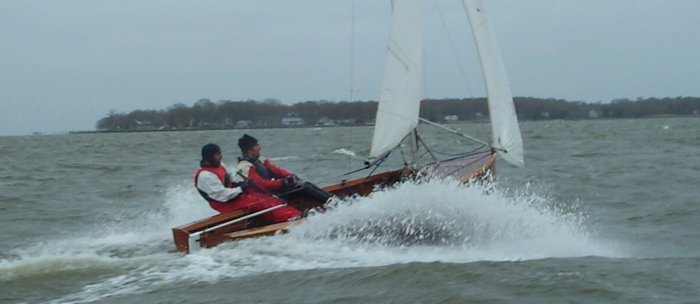 Chris Turner's 90 meter run at 22.2 kts as recorded by a Velociteck S10 and displayed using GPS Action Replay software. Click on the image below for larger version.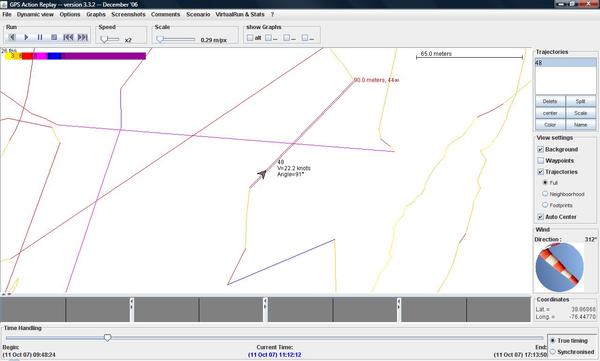 Chris Turner's sailing path overlayed on a Google Earth map, recorded Thusday.